The Serving Library Annual 2019/20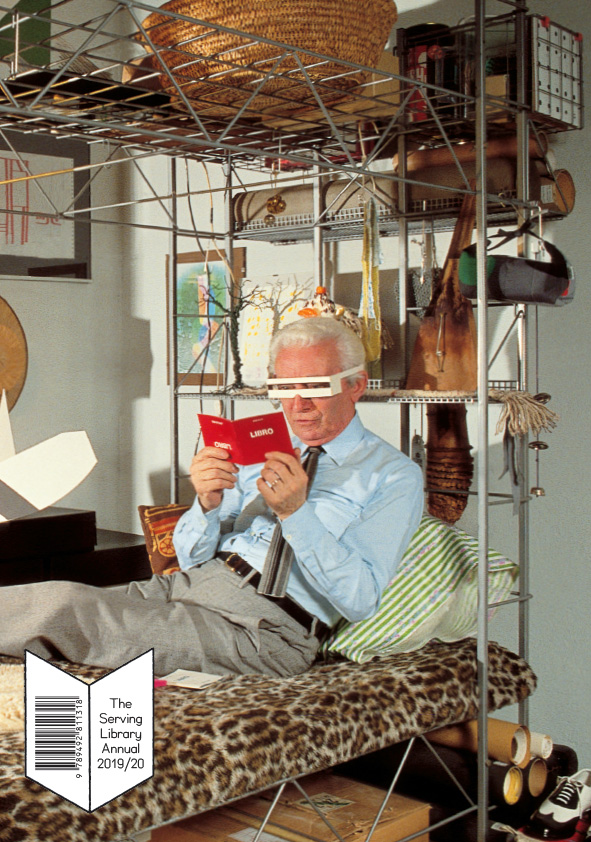 The 2019/20 issue of
The Serving Library Annual
is entirely devoted to the late Italian designer, artist, inventor and polymath Bruno Munari. The core of the annual is the first English translation of
Obvious Code
, the 1971 collection of Munari's own writings, sketches and poems about his own work, published by arrangement with Corraini, who issued the book's anastatic edition in 2017. It includes iconic design objects such as the
Abitacolo
, ground-breaking artworks such as his 1952 series of hand-made projection slides, and little known rhymes about the art market, as well as an original piece from his "unreadable books" series. In the margins, dozens of artists, designers, writers and curators have been invited to annotate Munari's texts — with a sketch or a quotation, an in-depth analysis, a fragment of conversation, a free association — as a testament to the depth of the influence exerted on international art by an often under acknowledged pioneer, whose visual experiments were so iconic as to become a self-evident part of visual culture, an anonymous invention: an obvious code.
The translation was produced with the cooperation of
Corraini Edizioni
and is published with
Roma Publications
.
Edited by Francesca Bertolotti-Bailey, Stuart Bertolotti-Bailey, Vincenzo Latronico, and David Reinfurt.
Marginalia is provided by: Giovanni Anceschi, Thom Andersen, Paola Antonelli, Leonor Antunes, Justin Beal, Eugenia Bell, Stuart Bertolotti-Bailey, Robert Bresson, Barbara Casavecchia, Céline Condorelli, Matali Crasset, Michael Crowe, Valérie Da Costa, Umberto Eco, Morgan Fisher, Davide Fornari, Jason Fulford, Rob Giampietro, Shannon Harvey & Adam Michaels, Anthony Huberman, Jenny Jaskey, Emily King, James Langdon, Louis Lüthi, Lauren Mackler, Marco Meneguzzo, László Moholy-Nagy, Jenny Monick, Rosalind Nashashibi, Julie Peeters, Arturo Carlo Quintavalle, David Reinfurt, João Ribas, Elodie Royer & Yoann Gourmel, Giovanni Rubino, Alberto Salvadori, Tamara Shopsin, Saul Steinberg, Franciszka & Stefan Themerson, Joseph Weizenbaum, Orson Welles, Luca Zaffarano, and Olimpia Zagnoli.
The issue is supported by
Nouveau Musée National de Monaco
, and also by
Andrew Kreps Gallery
, New York,
kaufmann repetto
, Milan and New York, and
Repetto Gallery
, London.
Go back